NFL Survivor Pool Walkthrough
Step 1: Go to the "More" Menu
After login, follow these steps
Go to the menu button in the top right section of the screen
Select "More" from the drop-down menu.
Select "Survivor Pool" beneath the "Promos" subsection.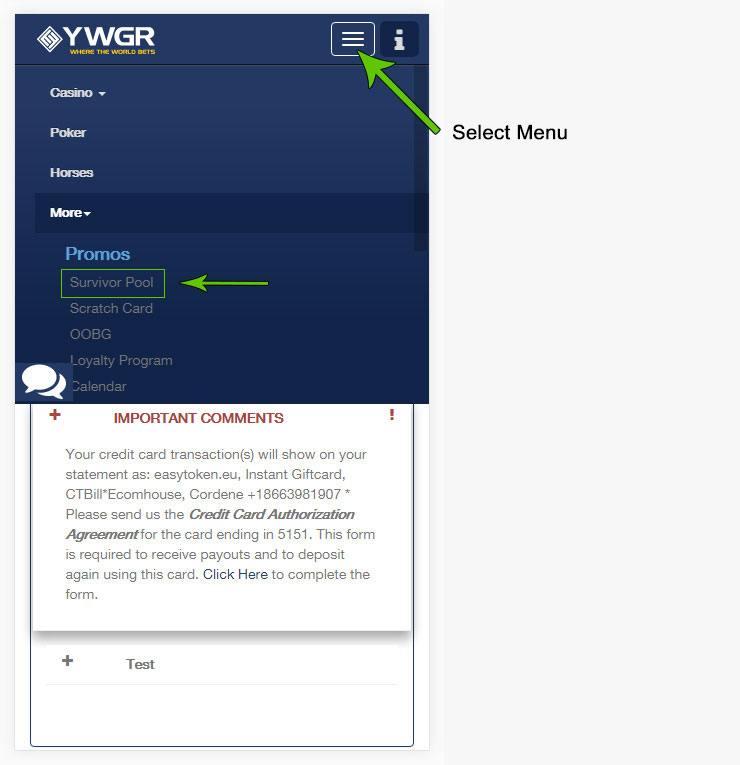 Step 2: Buy a Pool Entry
Important
Be aware, when you click "BUY A POOL" you're immediately entered in the Survivor Pool and debited the $100 entry fee. This fee comes out of your account balance. Only click "BUY A POOL" if you're certain you want to enter the Survivor Pool.
Step 3: Save Your First Pick
After you purchase entry into the pool you're directed to make your first selection. Make your pick by selecting the button next to the team name. Remember, no point spreads. You need to pick the outright winner.
Step 4: Buy Another Entry
It's possible to purchase more than one entry to the pool. Back in the pool lobby select "BUY ANOTHER POOL."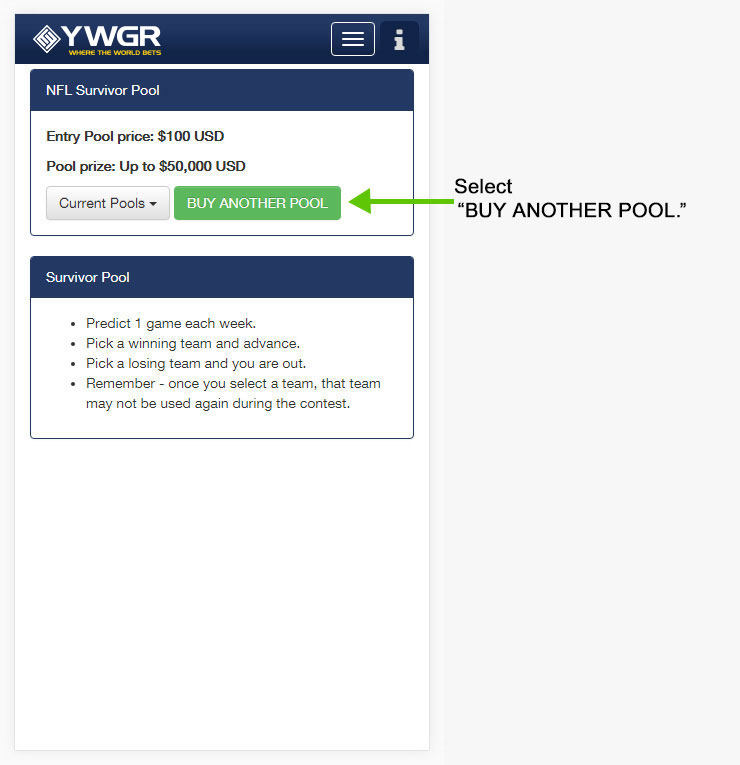 Step 5: Pick a New Screen Name
Your pool entry is identifiable by your screen name. Therefore, to enter the pool for a second, third, etc. you need to create a new screen name for that entry. You need a new name for each entry.
Step 6: Make a New Selection with the New Entry
For your new submission go back to Step 3 and follow the directions to make a selection.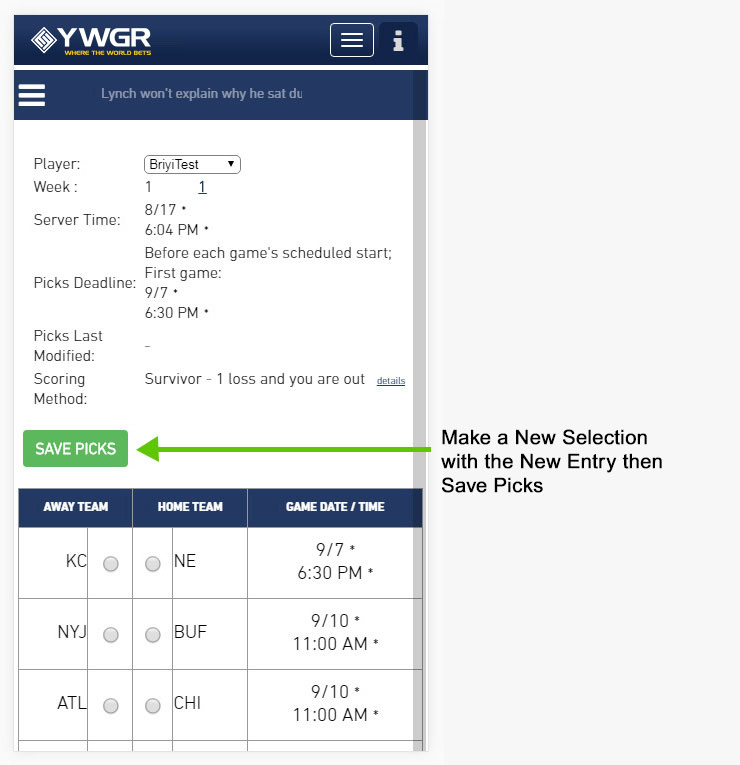 Step 7: View Your Different Entries
If you purchase more than one entry click the drop-down button titled "Current Pools" to see a list of the different entries. Remember, each new entry has a new screen name associated with it. So, remember the new screen names you select and the picks tied to that entry.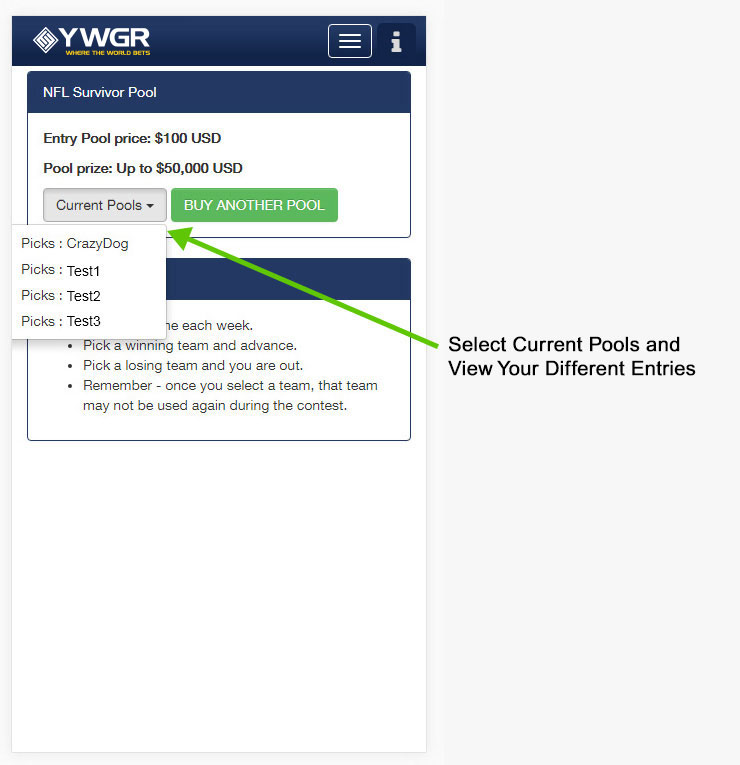 Signup Now